Sustainable candles instead of advent calendars
We rethought our advent tradition and chose candles.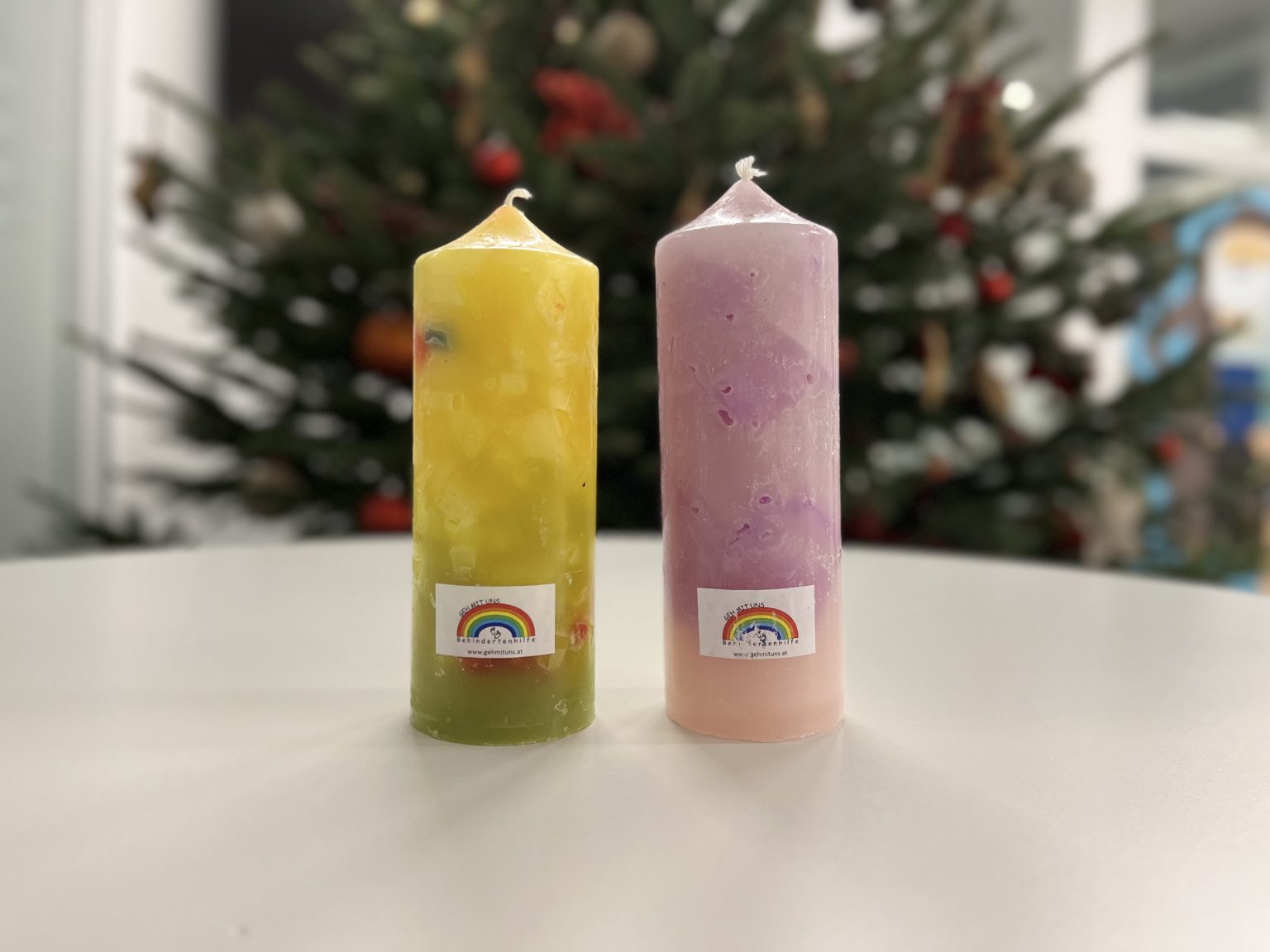 In the run-up to Christmas, it is a CC4 tradition that all employees receive a chocolate Advent calendar. This year, we rethought this custom in light of our mission to conserve resources and use IT equipment longer. We wanted to create a sustainable and socially responsible solution. Because as attractive as a chocolate calendar is, one thing it certainly isn't is sustainable. So our choice fell on Christmas candles from Geh-mit-uns-Behindertenhilfe (www.gehmituns.at). The association runs a residential group and a day care center for severely and multiply mentally handicapped people in Kapellerfeld in Lower Austria. Our Christmas candles are recycled. The Geh-mit-uns team collects old wax remnants, melts them down again and uses them to create new wax lights. After the Christmas season, we will also provide our wax scraps to create new candles again.